Graphene | Intro
Body heat can be used rapidly
Thermal intimate apparel . Thin and keep the cold out.
Graphene | Using
Super protection against cold
Graphene | Feature
How to do it?
Hexagonal carbon
Keep warm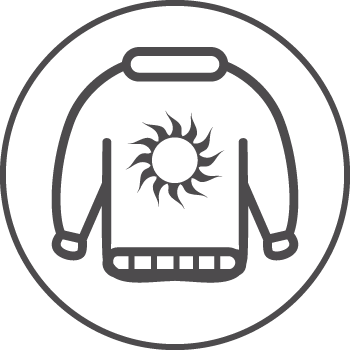 Energy control
Graphene | Spec
What is Graphene?
Graphene is an allotrope of carbon consisting of a single layer of carbon atoms arranged in a hexagonal lattice. It can warming up faster than far infrared and able to adjust the temperature by using the sunlight allowing users to keep warm.
Production specification
Customized specification, between 20~300D.
Production components
Nylon/Polyester Filament yarn